It's been a big year for country music artist Steve Azar.
Not only has he had a day named after him in the state of South Dakota, but the SuperTalk Mississippi show host is gearing up to release his new album, My Mississippi Reunion, on October 23rd.
In advance of the album's digital and CD release, Azar decided to put out "Coldwater," which is one of the headliner songs from the album to come, this morning at 12:01 a.m.
"Coldwater" features Azar's fellow Mississippi native and friend, Cedric Burnside. Burnside, who is a two-time Grammy-nominated artist, and Azar became friends due to their multiple performances at the Mighty Mississippi Music Festival.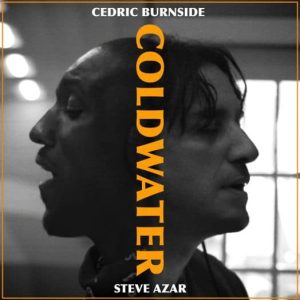 "Cedric Burnside has been somebody that has been so dear to me," Azar said. "I appreciate him not only as an incredible musician and one of the best blues musicians on the planet but one of the most beautiful men I've met in my entire life."
"Coldwater," which is named after the 1,677-person town in north Mississippi, is a perfect reflection of the rest of the album which will feature namesake songs such as "Midnight," "Rosedale," Flatlands," "Rena Lara," "Greenville," and "Indianola."
"We do have so much history and culture that it's insane," Azar explained. "Mississippians have been the backbone to so much of my music… Mississippi has this thing where God just said, 'we're going to bless you people with incredible personalities, incredible characters, and you're going to make a lot of history in the arts,' and it's just amazing. I've been blessed to be a part of that fabric, and here we are again, I get to keep making music."
While we still have to wait two months to hear the full album, you can click here to listen to "Coldwater," plus you can hear Azar talk about the creation of the album and how "The Birthplace of America's Music" influenced him in the video below.
The post Mississippi native Steve Azar drops single ahead of album release appeared first on News Mississippi.